Meet Joan
I had my first foray into the world of business early in high school in a program called Junior Achievers. The experience must have made an impact because I started my first business before leaving high school. I built on those entrepreneurial skills over the years, never satisfied with just my corporate marketing career- I was always running a little side hustle.
Along the way, I veered off into the world of programming and soon found marketing was more my thing. The knowledge I gained, including my 'big city' marketing experience, has placed me an enviable position of being able to connect the dots between the bigger picture (strategy) and the finer details (marketing activities and plans). I'm able to translate often complex technical concepts into every-day-language my customers get. I like to think out of the box, yet remember the importance of data and facts.
My qualifications cover business management, marketing, communications, commerce and programming. I have twenty years' experience gained in digital and traditional marketing roles working both overseas and in Australia across a range of industries.
Copywriting

Search Engine Optimisation (SEO)

Website development including Information Architecture, Wireframing, content development and strategy, as well as Google Analytics
Social Media

Custom email delivery programs

Lead generation and automation
Big city marketing skills for rent on any project, little or big…
I love to demystify marketing for people and help them 'find the joy' in their businesses if they've lost it.
I currently support customers through my consultancy, Wingz Marketing. Together with my associates, we've created your outsourced marketing department – giving any business access to quality, Australian graphic design, website development, copywriting, coaching, mentoring and strategy support. We're set-up so you can Rent-A-Marketer for as little or as much marketing support as you need.
Like what you see?
Drop me a line and let's chat a little more about what you're looking for and how I can help you…
"Joan understands the most powerful marketing strategy of all. She cares! I would highly recommend her as a copywriter, strategist and above all as a sounding board to hold you to account."
"We can't thank Joan enough , providing my team with guidance in getting our social media platforms and marketing working more successfully. Joan is personal and professional . Highly recommend."
Oh WOW, you're still scrolling! In that case, let's get a little more personal.
No one is just their business persona, including me. So here are a few details about this marketer to help you get to know her better.
I'm a mum of two gorgeous and bright young ladies. I'm keenly aware that you get to watch over these precious beings for just a short while, so I choose to work around them. That being said, I can work to a deadline when needed — I like finishing tasks ontime!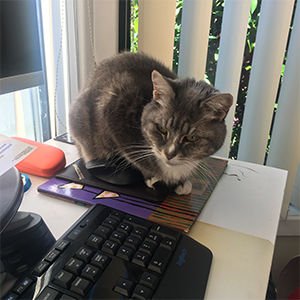 I love animals. We have four pets currently living with us – two dogs, a very talkative budgie, and (in the words of Kate Toon) my Chief Furry Officer, Siobhan, who rules the roost and hogs the desk.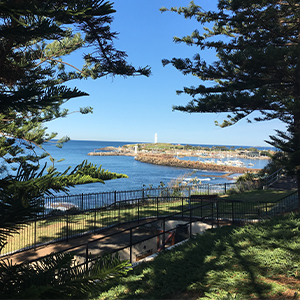 I love the beach and I am blessed to live close enough to walk there regularly. Most days start with a walk and some time to take stock and count my blessings. If you work locally, you'll know I like to have my meetings here too!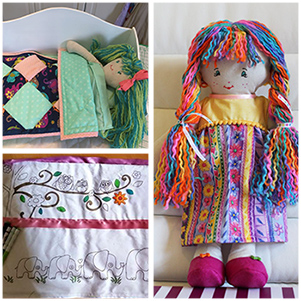 I'm a creative soul. When I'm not working I'm often making something, which may or may not include a sewing machine. When I can, I like to use that creative flair in my work as well to help clients build a beautiful, consistent brands.
Like what you see?
Drop me a line and let's chat a little more about what you're looking for and how I can help you…